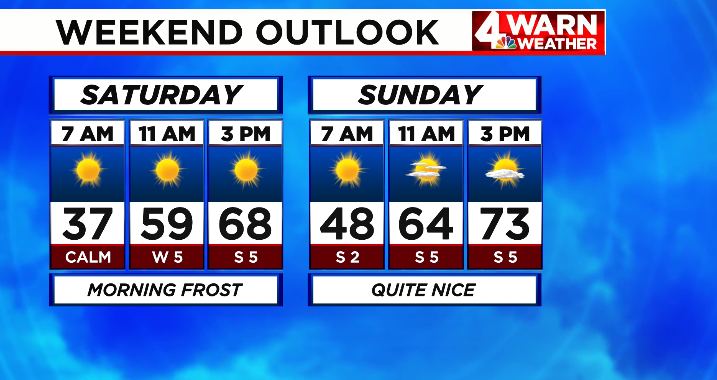 After a brief warm-up on Wednesday, temperatures will start their trek back downward for a few days.
This evening will remain breezy until 7pm.  Then, temperatures will fall quickly from the 70s back into the low-mid 50s early on Thursday.
Thursday will be cooler than Wednesday as our next blast of Canadian air overtakes Middle Tennessee.  Expect just a few clouds with highs in the low 70s.
Friday will be chillier, but bright, with lows in the 30s and 40s and highs in the mid 60s.
Early Saturday, there could be an isolated patch of frost or two well east of Nashville.  Otherwise, we'll have a cold start once again in the 30s and 40s.  The afternoon will warm to around 70.
A passing shower or two are possible Sunday.  Then, much warmer air takes over next week with low 80s developing by Wednesday.