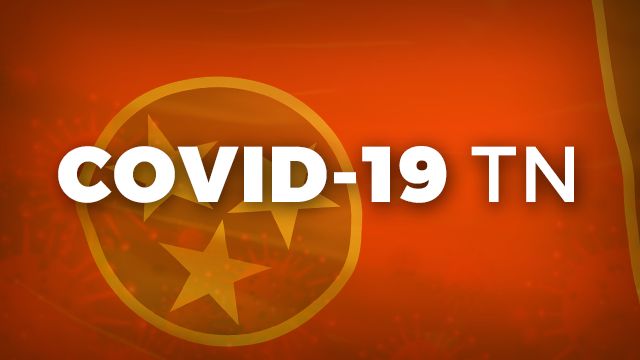 The Tennessee Department of Health has confirmed additional cases and deaths related to COVID-19 across the state on Friday, July 31.
The health department reported 3,088 new cases, bringing the state to 105,959 total cases, a 3% day-to-day increase since Thursday. Of the total cases, 104,778 are confirmed and 1,181 are probable.
For the third time this month Tennessee has added 3,000+ new cases. Friday's additional cases ranks as the state's third highest single-day increase. July 13 is the current highest with 3,314 reported cases, followed by July 26 which added 3,140 new cases.
Tennessee's seven-day new cases average increased from 2,269 to 2,412 additional cases per day.
TDH also confirmed 27 additional deaths, bringing Tennessee up to 1,060 total deaths.
Out of the confirmed positive cases, 66,357 have recovered, an increase of 2,123 recoveries.
The latest number of hospitalizations went up by 89 to 4,661. A note on the department's website states this total is an indication of the number of patients that were ever hospitalized during their illness and not an indication of the number of patients currently hospitalized.
Of the 105,959 cases, 52,586 are female (50%), 52,129 are male (49%), and 1,244 are pending (1%).
Tennessee has conducted 1,512,224 tests with 1,406,265 negative results. The percentage for positive cases remained around 7%. Friday's update added 32,555 tests to the state's total.